Edge Sports & Marketing Management
Edge Sports & Marketing Management is a firm dedicated to delivering top-level service that will give our clients the EDGE to model and showcase their brand and careers both on and off the playing field.

Branding

Management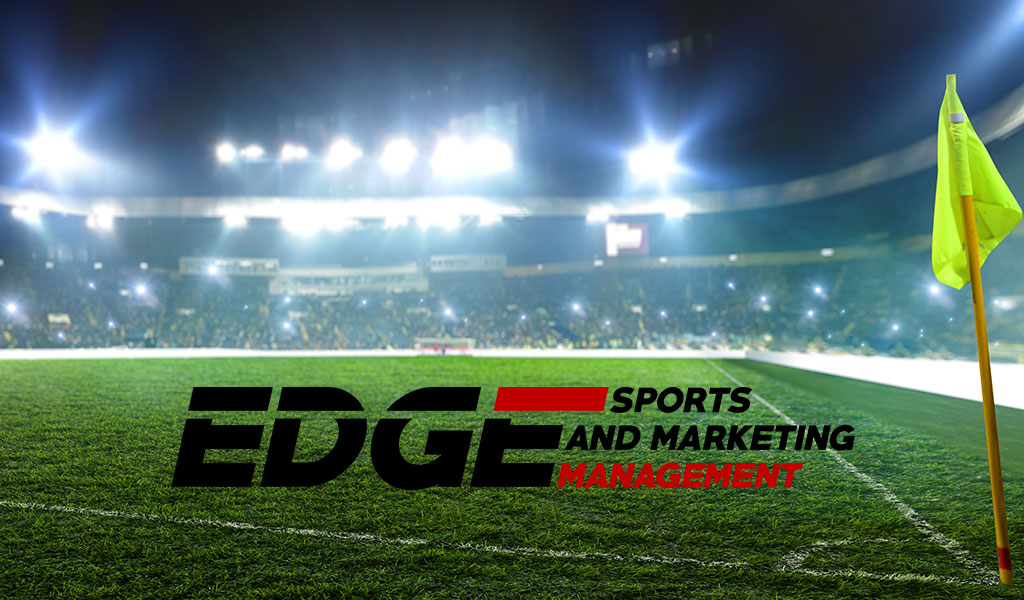 Marketing

Consulting
Our Firm provides branding, marketing, management, and consulting services that enable our clients to elevate their visibility in their communities, regionally and nationally.
Edge Sports & Marketing Management is a full-service sports marketing firm. We provide our clients with brand development, marketing, and endorsement management that align with each client's brand. We strive to provide each client with an EDGE.
We use multiple platforms to assist with branding and marketing our clients.  Our platforms include digital media, social media, blogs, and podcasts.
Edge Sports & Marketing Management was conceived by me, and my business partners in 2016. We officially established the Edge Sport & Marketing Management LLC on June 1, 2020.
The company is named after my mother, Geraldine Dorsey, who passed in 2016, her maiden name was Edge. I found the name to be perfect because it honors my mother and demonstrates how we conduct business "With an Edge."
Edge Sports & Marketing Management is a Service Disabled Veteran Owned Small Business.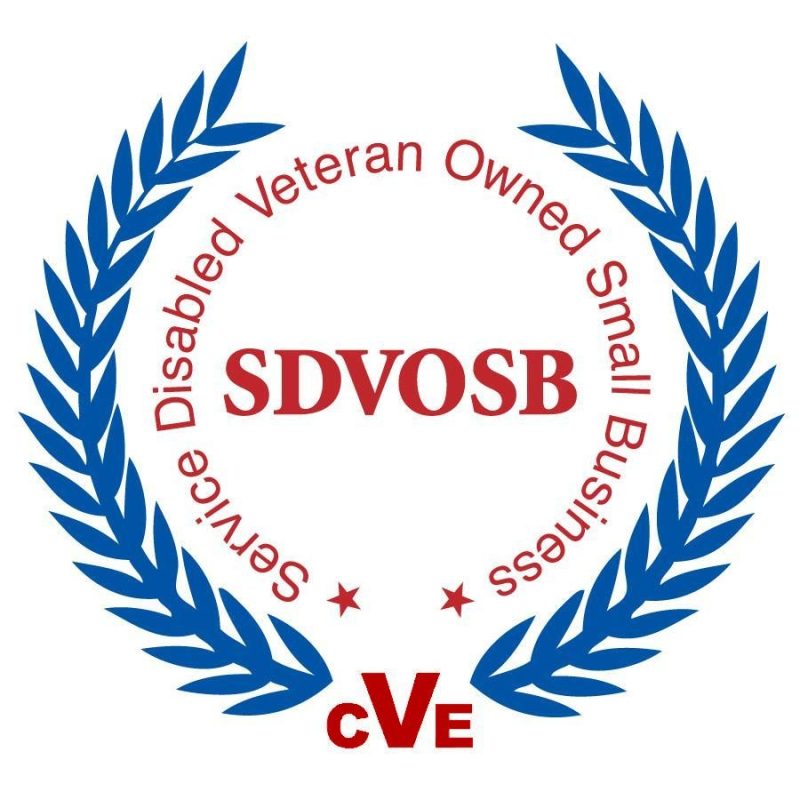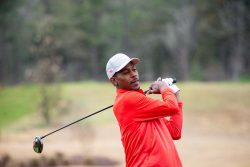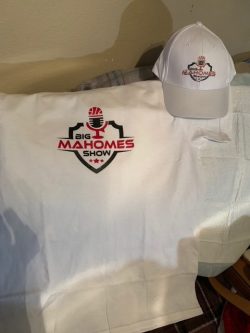 Patrick "Pat" Mahomes, Sr.
Former Major League Baseball Pitcher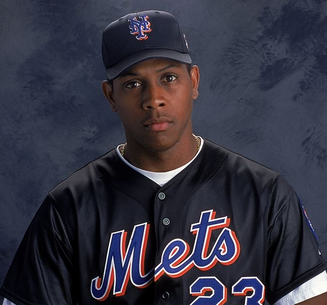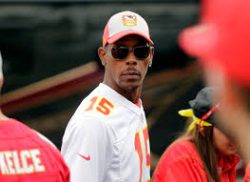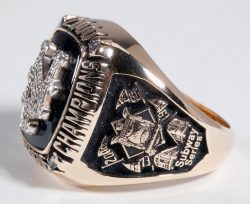 Patrick "Pat" Mahomes Sr. was born on Sunday, August 9, 1970, in Bryan, Texas. The eldest of three children, he quickly became his sibling's athletic role model and inspiration.  Mahomes attended Lindale High School in Lindale, Texas, where he excelled academically and as an all-around athlete playing varsity baseball, basketball, and football. Even though Pat played baseball throughout high school, he did not begin pitching until his senior year of high school when he stepped into the role following an injury to a teammate. Before graduating from high school, Pat signed a letter of intent to play college baseball at Arkansas and declined scholarship offers to play basketball and football, he was also the runner up for Mr. Basketball in Texas.
Pat was drafted in the 6th round of the 1988 Major League Baseball Draft and began honing his pitching skills career in minor leagues. Pat was named minor league pitcher of the year in 1991. He was 21 years old when he broke into the big leagues in April 1992, with the Minnesota Twins.  Pat made his big league debut on April 12, 1992, where he walked the first batter (Jeff Huson) he faced, committed his first and only career balk that same inning, and surrendered a home run to Juan Gonzalez before the frame ended. An inning later, he recorded his first strikeout (Huson), and then pitched four straight 0 runs, 0 hits, 0 error frames.
Pat Mahomes played in the league from 1992 to 2003 pitching for the Minnesota Twins (1992-1996), Boston Red Sox (1996-1997), New York Mets (1999-2000), Texas Rangers (2001), Chicago Cubs (2002), and Pittsburgh Pirates (2003).  He also pitched in two seasons in Nippon Professional Baseball, 1997 and 1998, for the Yokohama Bay Stars. In 1998 he won the American Association Professional league championship with the Sioux Falls Canaries.  He most recently played for the Grand Prairie Air Hogs of the independent American Association in 2009.
Most notable of Pat's career is his performances with the New York Mets. The Mets signed Pat in December 1998. He went 8-0 in the 1999 season during 39 relief appearances and helped the Mets reach the playoffs. In 2000 he went 5-3 in 53 appearances (5 starts), the Mets reached the World Series ("Subway Series") that year where they lost to the NY Yankees. Across the next 11 years, Pat pitched in 310 games, won 42 of them, faced 3,163 batters, and had 457 career strikeouts, including the above mentioned two with the Mets.
Pat remains active in his community; he currently coaches youth baseball and is a spokesperson for the American Heart Association.  Pat is also an avid golfer and often participates in celebrity golf tournaments for charity.
Pat is the father of five children, all of whom are athletically inclined.  Most notably of his children is his eldest son Kansas City Chiefs quarterback Patrick Mahomes II.
Host of the Ship w/Darren Smith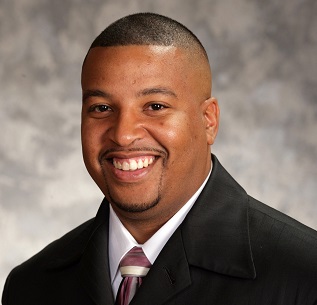 Darren La'Daire Smith was born in Kansas City, Missouri, on April 3, 1978.  Darren is the seventh of ten siblings.  He attended High School at Central High in Kansas City, lettering in football, track & field, and Olympic weightlifting. While in high school as a sophomore, Darren began covering the Kansas City Chiefs and Royals. After graduation, Darren attended Lincoln University, a Historically Black College & University (HBCU) in Missouri. He graduated with a Bachelor of Science degree in Journalism in 2000.
During his time at Lincoln University, he was a White House Fellow in 1999 where he worked in the Travel Office and Photo office. Darren has also been a campaign manager for city, county, state, and US congressional campaigns
Darren then turned back to his passion for sports. He has covered two Super Bowls, three Radio Rows, NCAA Final Four, MLS Cup, and World Heavyweight Boxing Championships. He is an award-winning radio sports host of "The 'Ship w/Darren Smith" as awarded by the Kansas Association of Broadcasters. Darren currently airs on ESPN Kansas City, Fox Sports Radio Parsons, and Sports Radio 810 WHB, and KMJK 107.3 KC's R&B and Hip Hop
Darren currently covers the Kansas City Chiefs, Kansas City Royals, Sporting KC, Kansas Jayhawks Football and Basketball for both Sports Radio 810 WHB/ESPN Kansas City, as well as Fox Sports Radio Parsons (KLKC Radio).
Claude was born and raised in St. Louis, Misourri and currently resides in San Antonio Texas.
He is a published cosplayer, published model, former pro physique competitor and a veteran of the United States Army.
Claude is married to "Paradox Cosplay" Maxwell and they have three children.  His cosplay jurney began after attending his first comic convention as a cosplayer in 2018.  From there, Claude developed a passion for bringing characters to life for non-profit organizations focused on children with disabilites, low income families and charities alike.
He took the cosplay world by storm with his depiction of Jason Momoa's Justice League Aquaman.  His version caught the eye of SyFy Wire and was included in their "Fan Creators Friday" series.
Claudes goal is to use his cosplay to encourage people to embrace their creativity and to never be afraid to show the world who they are!
Our Firm provides branding, marketing, management, and consulting services that enable our clients to elevate their visibility in their communities, regionally and nationally.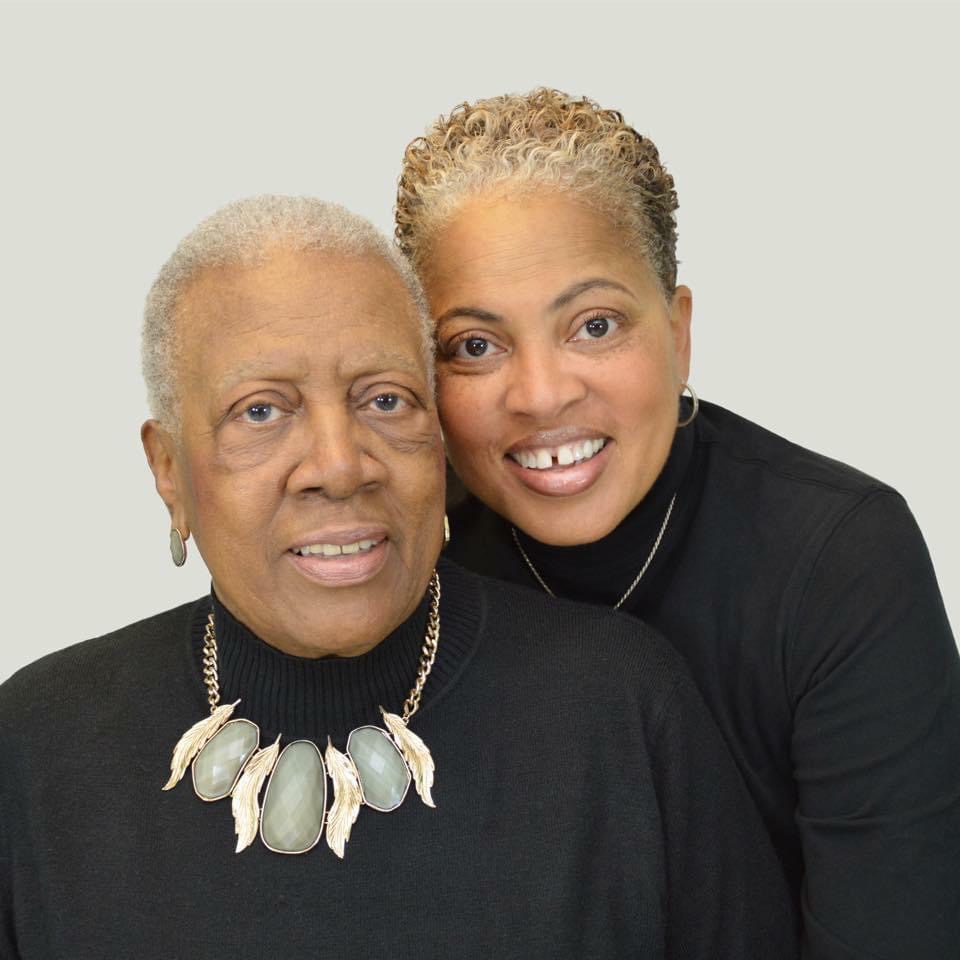 Linda Dorsey – Founder /CEO
Linda is a retired (First Sergeant) United States Army Telecommunications Specialist. She began her career in the Army and served over 23 years, both active and reserve service. Linda holds a Master of Business Administration, Sports Business, and a Masters of Science, Information Technology Management. Her career includes 20 years in corporate Information Technology, Cybersecurity, and Privacy & Security. Linda currently serves as a Director for Security Services.

As an athlete, Linda played Women's Basketball at C.W. Post College (Long Island University). Linda was inducted into her high school inaugural Hall of Fame class 2000 at South Side High School on Long Island, New York. She continued playing basketball while serving in the military and is currently coaching girls varsity high school basketball at Archbishop Spalding High School, in Severn Maryland, where she has been a member of the coaching staff for ten years. Linda is passionate about mentoring, coaching, developing brands and helping people grow and become the best.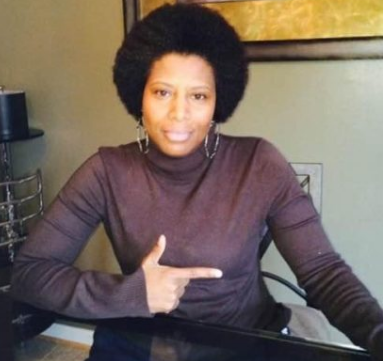 Tinesha Mahomes – COO
Tinesha Mahomes is a veteran of the United States Army that served eight years in both active and National Guard reserve service. Tinesha holds a Master's of Science, Information Technology Management degree. She is a U.S. Army Intelligence professional that began her career while in the United States Army. With over 24 years of experience in the Intelligence Community (IC) in Information Technology, Tinesha is an Intelligence analyst and a Certified Advanced Security Practitioner.

As an athlete, Tinesha played Women's basketball at Tyler Junior College (TJC) as well as Women's softball for Stephen F. Austin University. She continued playing both softball and basketball while serving in the military. Tinesha is passionate about philanthropy, mentoring, and collaborating with others to achieve their ultimate goals.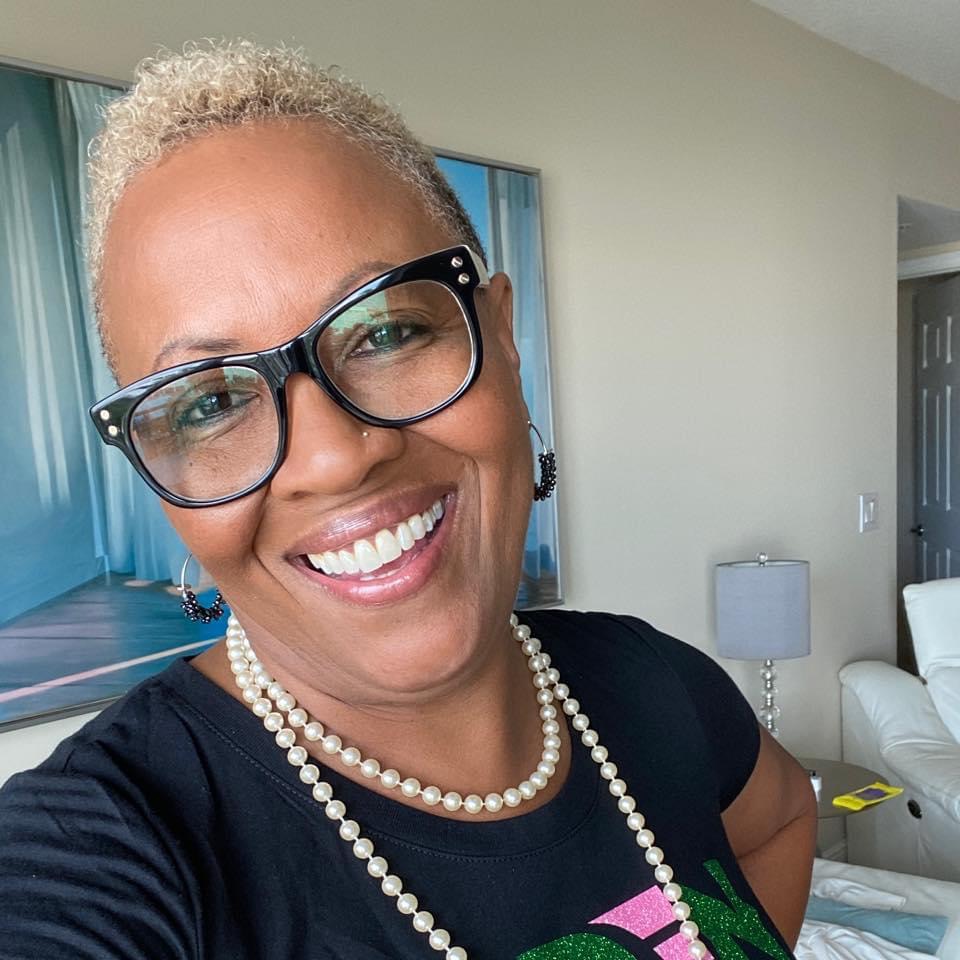 Tena Lawyer – Consulting/Coaching
Tena Lawyer is a retired (First Sergeant) United States Army intelligence professional that began her career mentoring, coaching, and training while in the U.S. Army. With over 30 years of experience in the Intelligence Community (IC) in Education and Training (E&T), Tena holds a Masters's degree in Educational Leadership, achieved Summa Cum Laude. She is a Certified Life Coach and has a Certificate in Human Performance Improvement (HPI) from American Training & Development (ATD).

As the Deputy Director of Education & Training in DoD organizations, she managed the staff of instructors, curriculum developers, and learning facilitators. Ms. Lawyer taught analytical & critical thinking skills, basic instructor training, unconscious bias training, and peer-to-peer training & development.

As an athlete, Tena played Women's basketball at the University of Maryland Baltimore County (UMBC). She continued playing basketball and softball while serving in the military. Tena is passionate about education & training, coaching, mentoring, and consulting.
If there's a college basketball season this year, I guarantee we'll get to see five-star recruit, Kenyan-Australian basketball player, Makur
Read More »
CONTACT US FOR ANY QUESTIONS